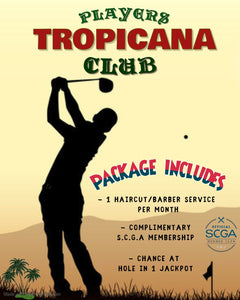 Remember Little League or Adult Softball ? Well, its here, for GOLF. Join the league, get put on a team, play in a match 1 Sunday per month, make the playoffs, win the championship and take your team to Rams Hill to play golf and stay in their mini mansion, FOR FREE. All skill levels are welcome as your handicap will level out the playing field. If you are a 40 handicap or a 4 handicap, it will all be equal. SCGA Approved. 
This package ALSO includes 
1 HAIRCUT PER MONTH
 After signing up you will receive an email with your GHIN # and instructions within 48 hours. 
6 MONTH MINIMUM SUBSCRIPTION MANDATORY
30 DAY NOTICE MANDATORY TO DELETE MEMBERSHIP.